Search
Learner Development Journal Vol. 2 Published!
JALT2019
Teacher Efficacy, Learner Agency
45th Annual International Conference on Language Teaching and Learning & Educational Materials Exhibition
WINC AICHI, Nagoya City, Aichi, Japan
Friday, November 1, to Monday, November 4, 2019
Call for presentation proposals
Updated Deadline: Friday, February 3, 2019 11:59 pm, JST
Follow us on Facebook
Learning Learning Recent issues
Announcements and Up-coming Events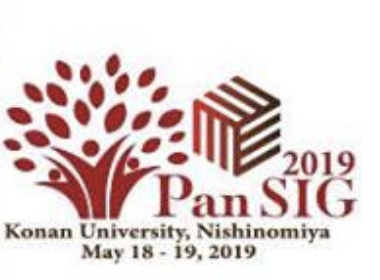 JALT PanSIG2019

"AI and Machine Learning in Language Education"
Registration Deadline: 16 May, 2019.
Venue:
Aoyama Gakuin University
, Tokyo, Japan