Search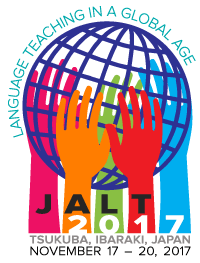 Learning Learning Recent issues
Announcements & Up-coming Events
LD SIG Forum at JALT2017
Please join us on Saturday 18 November for the 2017 Learner Development SIG Forum: "International Communities: Fostering Learner Development On A Global Stage"(10:55 am – 12:25 pm) Convention Hall 300, Epochal Tsukuba, Tsukuba, Ibaraki-ken. For more information, see the LD-SIG Forum 2017 page.
Please note the deadlines. All grant titles link to their respective information pages on the site.
In addition to the above grants for SIG members, the LD SIG is again offering 5 free SIGmemberships for JALT members who are not currently LD-SIG members, and 5 free SIGsubscriptions for people who are not JALT members. These membership and subscription grants are the SIG's way of trying to introduce the SIG and the SIG's aims to more JALT/non-JALT members, and of course to also secure new members. Some of our current SIG officers actually started off their involvement with the SIG through these membership/subscription grants, so we do believe they are beneficial. However, as they target non-SIG members it really is up to current SIGmembers to introduce these opportunities to potentially interested colleagues/students and to encourage them to apply. People can gain most benefit from these grants by applying early and getting involved from the start of the academic year, so please do reach out to anyone who you think may be interested. There is no deadline for these grants; rather applicants will be considered on a first come first served basis.
Further details about each grant, including procedures for applying, can be found on the grants page.