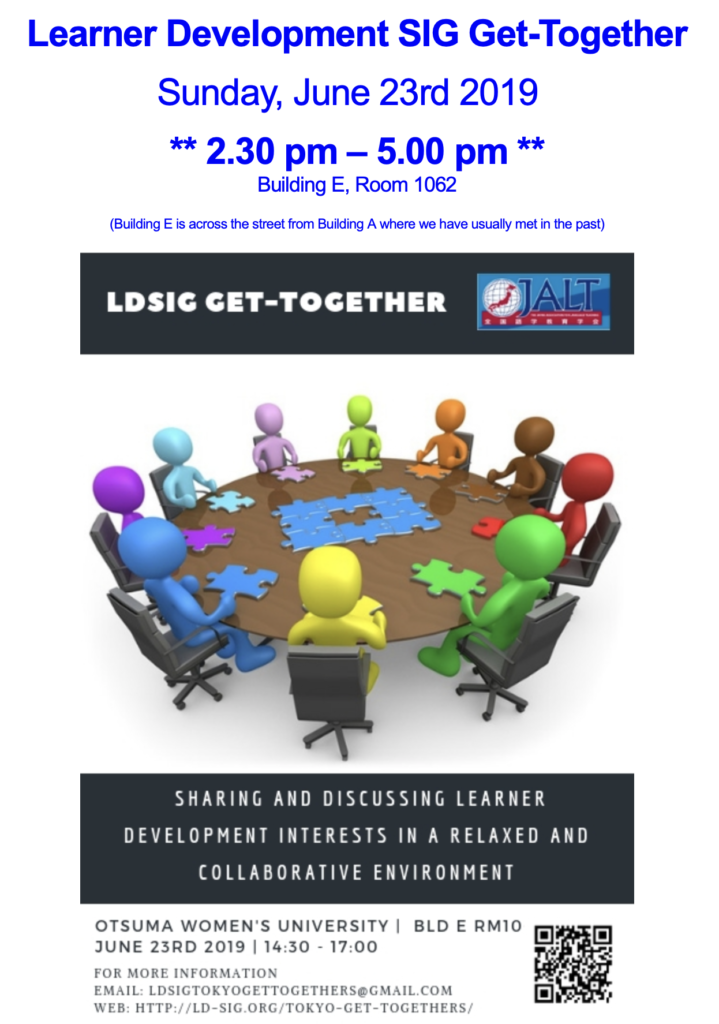 If this is your first time going to Otsuma Women's University, please be sure to check the directions carefully, and/or email us.
As this will be the last get-together for the spring semester this will be an excellent opportunity to share how your semester has been progressing and also to discuss any plans that you have for the upcoming summer break. We also hope it will be a good chance for anyone who is currently preparing some research or a presentation to share and get feedback on their work.
You are very welcome to come along and join in – and we also encourage you to invite a colleague or friend too if they share an interest in learning about learner development together with other teachers and graduate students.
We welcome teachers from diverse teaching contexts – including elementary school, junior high school, senior high school, university, distance learning & graduate studies, and language school settings – and teachers teaching languages other than English.
Please send us a quick reply to let us know if you are attending:
ldsigtokyogettogethers@gmail.com
And feel free to share this poster with interested colleagues:
And follow our Twitter account at: @JALTLDSIG to get up-to-date information and take part in further discussions of the topics we discuss in the meeting.
Looking forward to seeing you there!
Ian, James and Ken
2019 Tokyo Get-together Organisers